Signature Newburyport: What to Do and See
Newburyport is a vibrant and fun community with lots going on ... all year long! Check back often and we'll keep you up to date with all the local happenings.
Explore! Trails & Sails Events Abound in September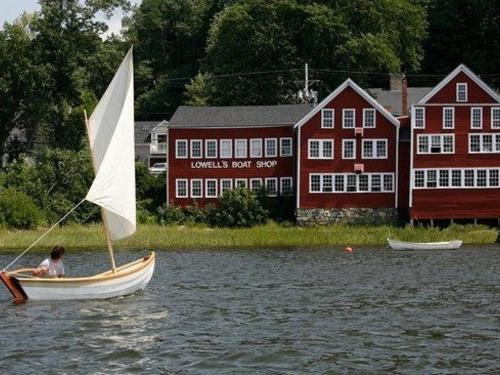 September 2017
We at Essex Street Inn love to suggest fun and interesting sites for our guests to explore in the area and September is the best month to do it thanks to the Essex National Heritage Area's Trails and Sails events. "Trails & Sails" is two weekends that offer more than 150 FREE events and opportunities to explore our beloved region's cultural, historic, and natural sites: September 15-17 & September 22-24!
Enjoy a variety of guided walks, paddles, historical tours and other adventures for all ages, skill levels, and interests that will connect you to the spectacular places, history and heritage that define the Essex National Heritage Area on Boston's legendary North Shore.
Newburyport is an ideal location for setting up home base to for participating in many of these wonderful activities. Here are a few of our favorites!
Custom House Maritime Museum of Newburyport
Newburyport, as the eastern seacoast's first major commercial port and official birthplace of the United States Coast Guard, has a rich maritime heritage. Tour the historic 182-year old Federal Custom House designed by Robert Mills, architect of the Washington Monument and the U.S. Treasury Building and discover the city's prolific shipbuilding industry, Marine Society and extensive maritime trade.
Trails & Sails Dates
September 15, 2017, 1:00 PM to 1:30 PM
September 16, 2017, 1:00 PM to 1:30 PM
September 17, 2017, 1:00 PM to 1:30 PM
September 22, 2017, 1:00 PM to 1:30 PM
September 23, 2017, 1:00 PM to 1:30 PM
September 24, 2017, 1:00 PM to 1:30 PM
Birding the Little River Trail System
The Little River Trail System in Newburyport covers the historic Common Pasture and the Upper Little River head waters and is one of the regions premiere spots for birding. The walk is easy terrain. Park at the Little River Nature Trail Head. (Storey Avenue, right on Low Street, right on Hale Street, 1 mile down on right.)
Trails & Sails Dates
September 16, 2017, 9:00 AM to 11:30 AM
Moseley Estate at Maudslay State Park
Maudsley State Park is the hidden jewel of Newburyport. This is an excellent and rare opportunity to join the park interpreter on a tour of the former Moseley Family estate to view the house sites, gardens and farm complex area and talk about their historical significance.
Trails & Sails Dates
September 23, 2017, 2:00 PM to 3:30 PM
Kayak Tour at Parker River National Wildlife Refuge
Is kayaking through the Great Marsh just the adventure you're looking for? Bring your kayak, paddle and personal flotation device and join refuge staff on an informative tour through this wonderful natural resource. This event is limited to 12 boats. By preregistration only; contact the refuge at (978) 465-5753
Trails & Sails Dates
September 23, 2017, 1:00 PM to 3:30 PM
Newburyport Clipper Heritage Trail
Historian Ghlee E. Woodworth is a wealth of information and great stories about Newburyport history. Learn about John Quincy Adams' first love, Mary Frazier, abolitionists and silversmiths, and about a small group of citizens who saved the downtown from being demolished during urban renewal. There's history in every footstep you take.
Trails & Sails Dates
September 16, 2017, 10:00 AM to 11:00 AM
Harbor Light on Plum Island
Originally constructed in 1788, the historic Newburyport Harbor Light on Plum Island offer visitors a panoramic view of Plum Island, Newburyport Harbor, and the surrounding areas, including the Isles of Shoals, the coast of Maine, and much of Cape Ann. Tour guides will provide a brief history and answer questions.
Trails & Sails Dates
September 24, 2017, 1:00 PM to 4:00 PM
Lowell's Boat Shop (Amesbury)
Lowell's Boat Shop was founded in 1793 and is the oldest continuously operating wooden boat shop in the United States and a National Historic Landmark. Located on the banks of the Merrimack River in Amesbury, Lowell's continues to build wooden boats in the traditional method and will be welcoming guests to learn more about its unique history and the craft of wooden boat building as it was practiced then and continues to be today.
Trails & Sails Dates
September 15, 2017, 11:00 AM to 12:00 PM
September 22, 2017, 11:00 AM to 12:00 PM
Plum Island Airport : New England Cradle of Aviation (Newbury)
Guided tours of the Burgess Aviation Museum! Tours feature photographs, artifacts, and a diorama celebrating the 1910 flying field at Plum Island in Newbury – New England's first – and the current Plum Island Airport.
Trails & Sails Dates
September 16, 2017, 11:00 AM to 4:00 PM
Whittier Home & Museum (Amesbury)
Tour the home of John Greenleaf Whittier, renowned Poet, Abolitionist and crusader for Social Justice. See where he lived during his adult life and wrote his most famous work, "Snowbound" and learn why Whittier's beliefs are still relevant in today's divisive climate of social unrest.
Trails & Sails Date
September 16, 2017, 11:00 AM to 4:00 PM
September 23, 2017, 11:00 AM to 4:00 PM
September 24, 2017, 11:00 AM to 4:00 PM
(Tours Start on the Hour)
For more details, directions, and additional events, check out the Essex National Heritage Trails & Sails Website!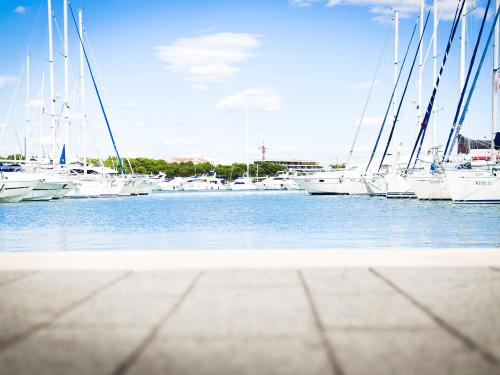 August 2017
If you plan on visiting us by boat, you might be wondering where to dock it. The four, full-service Newburyport Marinas are the place to go!
Newburyport Marinas are nestled along the Merrimack River with easy access to the open sea and over 500 slips to accommodate both seasonal and transient docking for boats up to 125'. Boaters enjoy 30/50 amp electric available at all marinas, access to the fuel dock with Valvtect premium gas and high-speed diesel pumps, two ship stores, 25 and 85-ton travel lifts, and an exceptional service department.
Best of all, three of the marinas are walking distance to downtown shops and restaurants and the Essex Street Inn!
All marina guests receive the Preferred Guest Card Boater Discount to take advantage of exclusive marina and marina shop discounts, as well as special offers from nearby participating shops and restaurants in town.
For overnight or weekend transient reservations, please contact Bill Neelon at the Newburyport Harbor Marina at 978-462-3990. They offer all guests the use of their concierge services including the arrangement of transportation, restaurant and spa reservations, as well as assistance in planning the perfect Newburyport vacation to make your stay truly remarkable.
Process for making seasonal dockage reservations:
Call: 978-465-9110
Email: [email protected]
Plum Island Beckons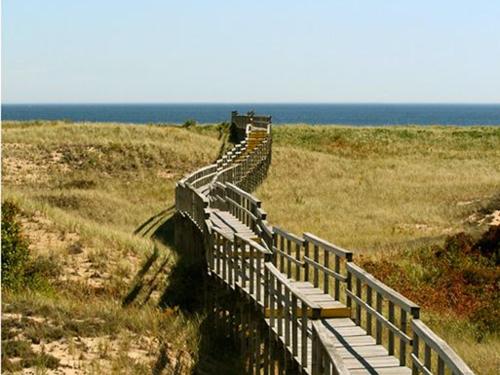 July 2017
No trip to Newburyport in the summer is complete without a day on Plum Island. The sandy beaches and blue ocean are the perfect setting for a beach day.
If laying on the beach isn't your thing, check out the walking tours of the island led by Bill Sargent each Sunday at 2pm.
Discover horseshoe crabs, terns, and striped bass. Bill even purports to have a woolly mammoth on his tour... but don't hold us to that! View the effects of last winter's erosion. Changes did occur over this past Winter and this Spring. Mother Nature is in charge!
Investigate the Coast Guard archaeology site and speculate on whether some of the artifacts could have been used to set U-boat nets across the Merrimack River. Visit the Sand Machine where up to an acre of sand flows through natural weirs in the South Jetty during high course tides. Discuss how the Army Corps of Engineers, the city of Newburyport, universities, and colleges have all been working together to work with nature and find a solution to the rapid erosion on the point.
The 90-minute walking tours will run from North Point's Plum Island Lighthouse to the south jetty and back, rain or shine. Parking is available in the Plum Island Lighthouse parking lot.
Americana Rhythm and Roots Festival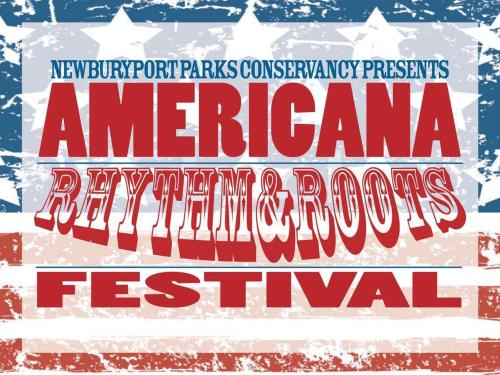 June 2017
Don't miss Newburyport's annual music celebration of America's roots on July Fourth weekend. Bring the family to Newburyport's central waterfront for a free concert featuring roots music featuring the roots music of renowned musicians, including Marcia Ball, Nikki Hill, and the Lonely Heartstring Band, with opening act local, teen, guitar sensation Quentin Callewaert.
Date: July 1st
Time: 3:30-8:30pm
More on the Festival here
Reduced Price Tickets for Vets at Firehouse Center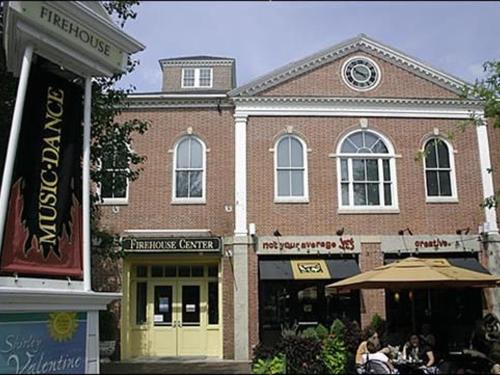 Essex Street Inn and the Firehouse Center for the Arts are teaming up to offer a special veterans discount program. Beginning on June 1, any active duty or veteran military personnel will be given a $5 discount on all tickets purchased for Firehouse Produced and Presented performances at the Arakelian Theater.
"Essex Street Inn is proud to continue its efforts to give back to veteran's in our area by supporting the Veterans Impact Ticket program at the Firehouse Center for the Arts," notes John Guertin, owner of Essex Street Inn. Adds Lori Guertin, "The Firehouse is the cultural center of Newburyport, and it is our hope and goal that Newburyport's veterans have the opportunity to enjoy some of the many shows performed there over the course of the year."
Tickets for this program can be purchased through the Box Office with valid military ID and will be credited to the entire transaction.
"The idea stemmed from a conversation I had and I am thankful to John and Lori Guertin for their support of this initiative," says John Moynihan, Executive Director of the Firehouse. "It feels great to be able to give back to those who were willing sacrifice themselves for us."
Firehouse Center for the Arts is a member-based non-profit organization located on the waterfront at Market Square in Newburyport, MA, home to the 191 seat Arakelian Theater and Institution for Savings Art Gallery. The Firehouse offers live theater, film, dance, music, children's programming, arts education for youth and adults, our acclaimed New Works Festival, and a rotating art gallery which exhibits works by local and international artists. The Firehouse is handicapped accessible.Firehouse Center for the Arts
Memorial Day Weekend Festivities in Newburyport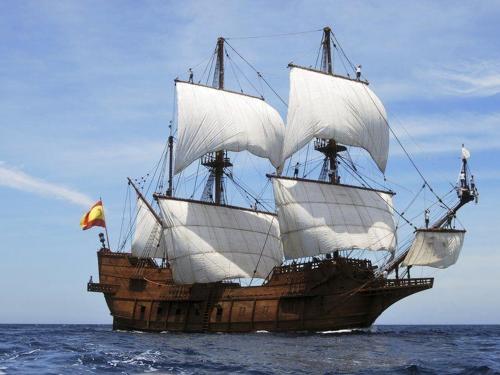 May 2017
Exciting events are coming to Newburyport on the holiday weekend.There will be three tall ships sailing back into the Newburyport harbor this Memorial Day weekend. The ships will be docked right behind the Custom House Maritime Museum and will be the highlight of the museum's Maritime Days, which runs from May 24-29. Those who purchase a ticket will be able to board and tour the ships on the waterfront. There are many different tall ship tours and events occurring at this time. A few events include:
Tall Ships Black Tie Party
Saturday, May 27th 7:00 to 10:00 pm
Breakfast on a Tall Ship
Saturday May 27th – 8:00 to 9:00 am
Little Pirates Morning Event
Monday, May 29th - 8:00 to 9:00 am
To learn more about these events and to purchase tickets please visit the Custom House Maritime Museum website.
The tall ships aren't the only event taking place. On Sunday and Monday of Memorial Day weekend, Newburyport's annual Spring Festival will kick off. People can enjoy the holiday weekend with live music, art, crafts, fine crafts, activities for kids, and the finest shopping and dining of Newburyport. From jugglers, flash mobs, reptile shows, and live music there is something for everyone at these festivities. For more information about the list of activities and events click here.
With the weather warming up, you'll be able to take in all Newburyport has to offer. From all the shops and restaurants to its known parks and beaches, there is no shortage of things to do and see! So you'll want to get out and start exploring.
New Restaurants Are Springing up in Newburyport!
April 2017
Just around the corner from the Essex Street Inn is the perfect new spot to try this summer. With decor that tips its hat to surf culture, the food at The Paddle Inn likewise draws inspiration from the ocean, heavily featuring seafood options like ceviche, fish sandwiches, and crab rangoon. Craft cocktails and its now famous Choco Taco (homemade vanilla ice cream, waffle cone, Mexican chocolate, cookie crumble) make this a not-to-be-missed spot for those who want good fun with their fine food.


For cozy, casual comfort food, you'll want to check out Brick & Ash. Food with a Southern flair, including brisket, shrimp & grits, and buttermilk fried chicken is served up on the restaurant's four-season porch or inviting interior that includes two full-sized pool tables, a dartboard, and two bustling bars.
Pink, the Color of Love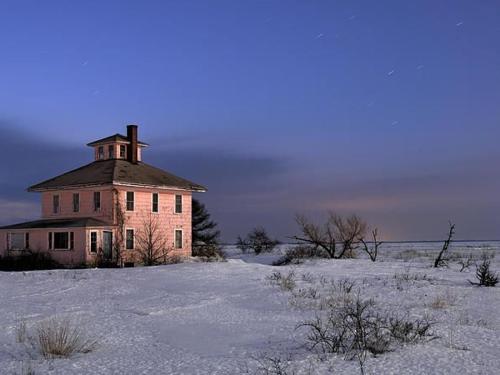 February 2017
Ahh, pink, the color of Valentine's Day and love. Indeed, pink has a special place in the heart of Newburyporters.
It can be hard to guess what might capture the heart and spirit of a community, but when it happens, the sentiment is strong. That is certainly the case with Newburyport's beloved "Pink House." As you head from downtown Newburyport toward the beaches of Plum Island, the iconic pink house rises, alone, from salt marsh just east of the headquarters for the Parker River National Wildlife Refuge.
So strong is the inspirational pull of this property, the pink house been featured in a New York Times article. It's also a favorite subject of local artists and bird watchers who regularly stop along the road to investigate what wildlife currently inhabit the property. Snowy owls and hawks often perch on the cupola, expertly using the high, 360-degree vantage point to hunt their prey.
With the house empty since the early 2000s, it's fate hangs in the balance between the Refuge which now owns the property and wants to use it for educational programming, sans the actual house, and a "Support the Pink House" group that has formed to preserve it.
It's hard to guess how long the pink house will actually stand, but we know the memory of it will be in our hearts for a long, long time.
On your next visit, it's worth the time to head out to Plum Island to check out all its winter beauty and to stop and contemplate the this special place while you're there.
Essex Street Inn Excited for Newburyport Eagle Festival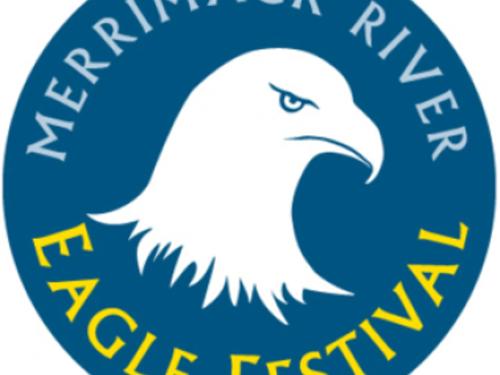 January 2017
How old are bald eagles when they finally get their white heads? What is the average wingspan for a bald eagle? (Hint: longer than all adult man's wingspan.) Each time one of our front desk clerks sees one these magnificent creatures as she crosses the Chain Bridge on her way to work, she's inspired to ask questions and learn more about these winter guests.
Well, this year, we've made sure that she has the day off to attend the Annual Merrimack River Eagle Festival, taking place on Saturday, February 18, 2017. The Festival is absolutely the place to go to learn these and other interesting facts about our national bird.
Audubon Members get a 10% Discount, all year long, at Essex Street Inn
For about a decade now, the Festival has celebrated two amazing recoveries. First, the Merrimack River's rebound from its polluted past to its sparkling present; second, the Bald Eagle's return to its restored habitat from near extinction. In 2005, one pair of Bald Eagles built the first nest known in the lower Merrimack River Valley. Now, the Eagles are back, growing in number each year, and that speaks volumes about the health of the river and its habitats.
Kick off school vacation week in Newburyport! You'll love the full day of free activities on February 18, including:
• Eagle-spotting locations along the lower Merrimack with on-site interpreters.
• Bus tours guided by expert birders starting in downtown Newburyport.
• Live raptor demonstrations at Newburyport's City Hall.
• Children's nature activities and live bird demonstrations at Mass Audubon's Joppa Flats and the Parker River National Wildlife Refuge Headquarters.
Nestled in downtown Newburyport, The Essex Street Inn is within walking distance of many of the Eagle Festival Events and fantastic dining and shopping.
Enjoy Newburyport this Fall and Winter
December 2016
There is no doubt, gift shopping in Newburyport will get you in the spirit of the holiday season. And, the first three Friday's in December are Holiday Invitation Nights in Newburyport where the shops stay open late ~ until 9 pm ~ and hand out free drinks and snacks and holiday cheer is in rippling throughout the community.
The streets are busy and the restaurants packed so we recommend making reservations for dinner, especially for Invitation Nights.
While Invitation Night's are more suited for an adult night on the town, other highlights of the holiday's in Newburyport include the kid-friendly Santa's Workshop and Polar Express, which departs from the Newburyport Commuter Rail Station. The Polar Express sells out each year, so you may want to plan ahead for next year by adding yourself to the email contact list.
The annual Holiday Sing-Along at the Firehouse Center for the Arts in downtown Newburyport is another not-to-be-missed, family-friendly event.
An escape to Newburyport is all the merrier when you've booked a room at Essex Street Inn. This way, all the fun-filled activities, restaurants, and shopping are just steps away and you can relax and enjoy!
Newburyport is Bustling for the Holidays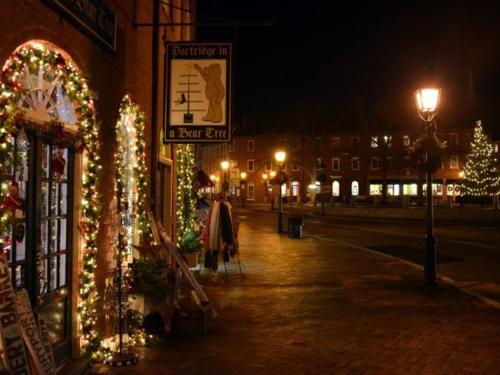 November, 2016
Newburyport is a magical place in every season and fall and winter are no exception. We've got live music at local spots, museum exhibits, art walks, Invitation Night shopping and, a tradition for more than 25 years, Santa arrives in Market Square by boat on the Sunday after Thanksgiving to light the city's Christmas Tree! Santa's Workshop opens for the season (weekends) on December 4, so be sure to bring the kids for a visit and a picture.
Of course, shopping for gifts for your loved ones is central to this time of year. The first three Fridays in December are "Invitation Nights," when the city's shopkeepers stay open late and welcome friends in to enjoy refreshments while exploring the wares.
And, if you've ever been curious about the beautiful, historic homes lining Newburyport's streets, you won't want to miss this year's Holiday House Tour, scheduled for Saturday, December 10. Guests are invited into Newburyport's finest homes from the last four centuries--all decorated for the holidays.
Here's a look at what's coming up:
November 18, 2016: NRBQ, Belleview Roots Music Series
November 12, 2016: RiverFeast 2016 Featuring Colin Hay

November 16 thru December 4, 2016: Sea Festival of Trees at the Blue Ocean Event Center
November 18, 2016: NRBQ at the Belleville Roots Music Series
November 27, 2016: Newburyport Santa Parade and Tree Lighting
December 2, 9, and 16, 2016: Newburyport Holiday Invitation Nights (downtown shopping and treats)!
December 4, 2016: Santa's Workshop Opens (weekends)
December 10, 2016: Newburyport Holiday House Tour
Introducing the "Cardinal Concierge" App!
October 2016
Essex Street Inn is excited to debut "Cardinal Concierge" a mobile app designed to enhance our guest's experience while staying at Essex Street Inn, or one of our other destination New England properties. With stay and play information at your fingertips, the Cardinal Concierge app allows you the luxury of being yourself by giving you the freedom to customize the details of your stay--before and during your visit. Cardinal Concierge is available on Google Play or the Apple Store.
Savor Newburyport & Restaurant Week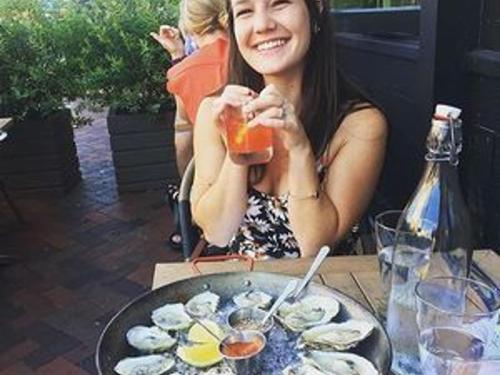 September, 2016
This unique 10-day experience highlighting Newburyport's exceptional food, drink, shopping, and cultural experiences returns on September 22 through October 1. The celebration kicks off with "The Grand Tasting on Inn Street" with food, live music, fashion and art from 5:30 – 8:30 PM. Tickets for this event are $50 each.
Restaurant week follows with Newburyport's chefs offering special menus showcasing new fall menus. You'll have the choice of three-course offerings at $25, $35, and $45; two course lunch specials will also be offered for $10, $20 and $30.
For a comprehensive list of events and the opportunity to purchase tickets to the experiences of your choosing, keep your eye on the Savor Newburyport website for more details.
Riverfront Music Festival ~ Saturday, September 3!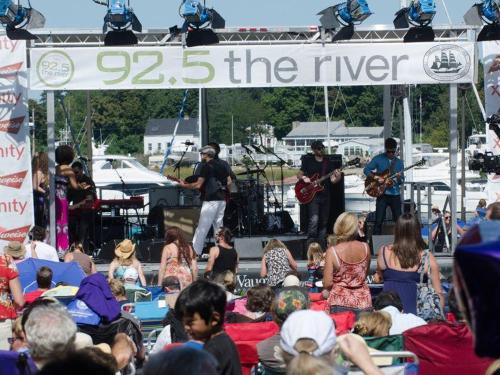 August 15, 2016
Waterfront Park in downtown Newburyport will be rocking once again on Saturday, September 3. Now in its 15th year, the awesome event is sponsored by 92.5 the River and always features a fantastic lineup of popular artists. Enjoy the music while relaxing on beautiful waterfront park or on your boat...it's the best of both worlds.
Lineup of Artists
11:45 - 12:30 PM Air Traffic Controller
12:45 - 1:30 PM Rhett Miller
1:45 - 2:30 PM The Revivalists
3:00 - 4:00 PM Kaleo
4:30 - 6:00 PM Big Head Todd & the Monsters
Weekend Trolley Service to the Beach Commences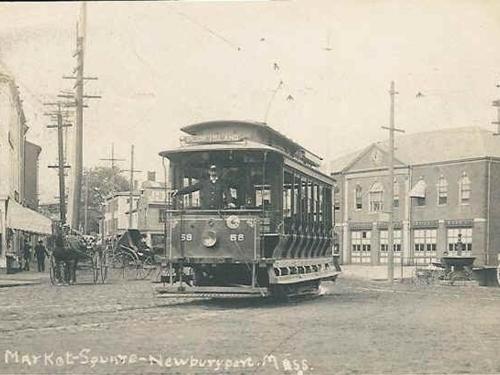 June 1, 2016
Ok, so the "trolley" has been updated since this photo was taken, but we're still thrilled that weekend service from downtown Newburyport to Plum Island is back and will continue through Labor Day. In fact, the shuttle service loop offers many Essex Street Inn visitors the opportunity to ditch the car altogether; jump on the train from Boston and catch the shuttle to downtown!
June is a fantastic time to enjoy the beach (before the greenheads arrive) and explore the Island from the Harbor Light at the northern point to Sandy Point Reservation at the southern tip, and all the beauty in between.
When you're ready to get off the beach but want to remain near the water, why not take in one of Newburyport's cruises? There are several options from fishing or whale-watching to a simple one-hour Merrimack river cruise on the Yankee Clipper to learn about the ecology of the river and marsh and the history of the harbor. Or you can take a three-hour sail on the Ninth Wave catamaran and see the coastline from the ocean.
Boats leave from Newburyport's waterfront boardwalk, where a sunset stroll is a mandatory part of any visit, or from the northern point of Plum Island. Reservations are strongly suggested!
Shuttle Service Information
Yankee Clipper Harbor Tours
Captain's Fishing Parties & Cruises
Newburyport Whale Watch
Ninth Wave Catamaran
Tall Ship Headed to Newburyport Harbor Memorial Weekend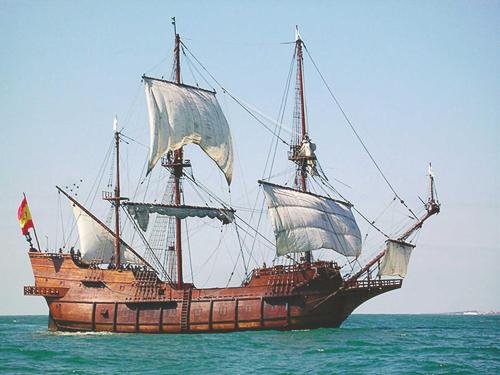 April 2016
The tall ship El Galeon, in its first trip to Massachusetts, will be the star attraction in Newburyport this Memorial Day weekend. Memorial weekend is always a fun time in Newburyport, with the annual Spring Arts and Flowers festival organized by the Newburyport Chamber of Commerce, but this year the weekend will be especially grand with the Spanish ship arriving for the Custom House & Maritime Museum's celebration of Newburyport's maritime history. The long weekend will feature a small carnival and local vendors selling their hand-crafted wares.
The Galeon, a 170-foot 495-ton wooden replica of a 16th century galleon class sailing ship, is expected to arrive in Newburyport on Wednesday, May 25, and be open for tours throughout the weekend. The harbormaster will help the ship to get through the harbor entrance by keeping traffic clear that day, so we urge our boating friends to keep that in mind. It should be a great show, however, to watch it arrive.
Celebrate Earth Day All Month with Some Bird Watching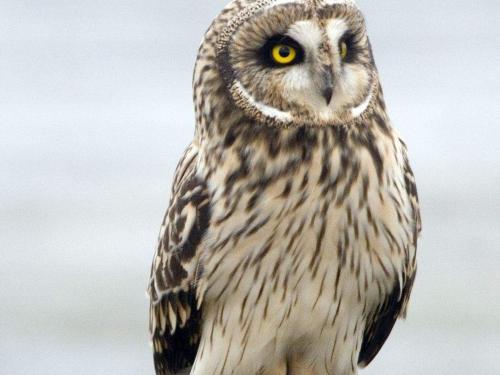 April 2016
The meeting of the Merrimack River and Plum Island form an unspoiled estuary that offers some of the finest birdwatching in the nation. This past week, birdwatchers reported seeing, in part, a "Eurasian" Green-winged Teal, a Short-eared Owl (pictured at left), a Merlin, and a Palm Warbler. Newburyport is home to two great organizations that facilitate opportunities for nature lovers to experience the beautiful natural resources in our area.
The Parker River National Wildlife Refuge reports that it is not unusual to see 15-20 species of warblers in the area in mid-May. And, during spring and summer, large numbers of waterfowl, herons, egrets, and land birds nest and feed in the extensive salt marshes.
The Parker River National Wildlife Refuge is Offering a Full Roster of Activites at No Cost During the Month of April!
The Mass Audubon's Joppa Flats Education Center and the Parker River National Wildlife Refuge attract thousands of visitors each year and are a wonderful resource for bird-watching enthusiasts, offering information and programs for all levels of skill and interest. Please check out their websites for details! And, make your reservations to stay at the Essex Street Inn while you're in the area.
Firehouse Center for the Arts
March 2016
The Firehouse Center for the Arts is the cultural center of Newburyport. Located on the waterfront in the heart of our beautiful downtown -- and, just a couple of blocks from the Essex Street Inn -- the Firehouse is an intimate 191-seat theater that hosts a wide variety of cultural events including original theater productions, popular musical acts, a documentary film festival, comedy, dance, and performances by Symphony by the Sea and other classical ensembles. The broad-based programming they offer, and rotating art exhibit in the lobby, attracts fans from throughout the Northeast all year long. We urge our guests to check them out when making plans to visit us.
Here's a look at what coming in Spring 2016:
March 10-20: The Other Place by Sharr White ~ An original play
April 1, 2016: Stand Up Comedy Night
April 2 - May 21, 2016: Symphony by the Sea
April 3, 2016: Joppa Dance Company presents "True Identity"
April 8, 2016: Melanie ~ A magical voice from the Woodstock era